Microscopic varicocele surgery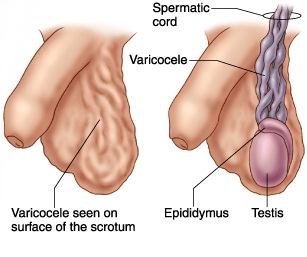 Varicocele is the most common condition affecting male infertility and presents as dilated varicosities (veins) within the scrotum and can give rise to scrotal pain and ache. It is more common to have left-sided varicocele and the presence of a right varicocele requires further evaluation. Microsurgical varicocelectomy is currently the preferred treatment option due to the lowest complication risks and highest paternity rate (restoring abnormal sperm count). Microsurgical varicocelectomy enables the best possible visualization of the testicular artery and lymphatic channels to preserve the testis and minimize swelling postoperatively.
What preparation is required?
Since microsurgical varicocelectomy is performed under general anesthesia, you should have nothing to eat or drink for 6 hours prior to treatment. Regular medications can be taken with a sip of water with the exception of blood thinning agents (eg. warfarin, aspirin, clopidogrel) or non-steroidal anti-inflammatories which need to be stopped for 7-10 days. A mid-stream urine (MSU) test is required to ensure the urine is sterile before treatment is undertaken.
What do I need to bring to surgery?
What happens in the operating room?
You will meet your anesthetist prior to surgery who will take a thorough medical history. Your procedure will be performed under general anesthesia with anti-microbial cover.
What are the risks?
Microsurgical varicocelectomy is very delicate microsurgery and when performed by an expert surgeon, is considered a safe procedure. Some of the common postoperative complaints include:
Pain
Swelling and hydrocele
Bruising or hematoma
Skin irritation or mild infection
Recurrent of varicocele
Decrease testicular size
Minimal (or no) change in semen parameters
What to expect after Surgery?
You are usually discharged the same day and you can remove the surgical dressing the next day. You may be discharged with 7 days of oral antibiotics. Most men return to normal work after a few days. However, you should avoid strenuous physical exertion or sexual activity for 6 weeks.
Follow-up
You will have a follow-up appointment with Prof. Chung scheduled at 6 weeks postoperatively. If a microsurgical varicocelectomy was performed for fertility purposes, you will be given an instruction to have a repeat semen analysis in 3 months' time.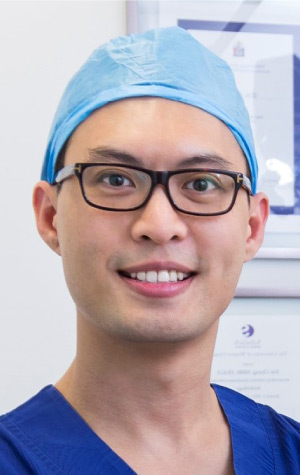 Associate Professor Chung is a urological surgeon specialising in andrology, microsurgical, and urological prosthetic surgery.