Appointments
General appointment
AndroUrology Centre

(behind St Andrew's War Memorial Hospital)
Suite 3, 530 Boundary St.

Spring Hill 4001

View Larger Map

COR Health,

Level 1, 15 Morrow St.

Taringa 4068

View Larger Map

Greenslopes Specialist Centre

Greenslopes Private Hospital,
Newdegate St.

Greenslopes 4120

View Larger Map

St Andrew's Pelvic Medicine Centre

North Street Medical Centre (inside St Andrew War Memorial Hospital),
457 Wickham Tce
Spring Hill 4000


View Larger Map

QML Pathology Specialist Suite

21 Smith St.
Mooloolaba 4557


View Larger Map

Noosa Hospital Specialist Suite

Suite 4, 111 Goodchap Street,
Noosa Private Hospital

Noosaville 4566

View Larger Map
Patient forms
Appointment
You will need to pay for your consultation at the time of your appointment. If you have a pensioner card, please advise our staff when you book your appointment.
Payment can be made by cash, cheque, EFTPOS, Bankcard, Mastercard or Visa. We do not accept AMEX.
Holders of Veterans' Affairs Gold Cards will be fully covered by the Department of Veterans' Affairs. Holders of White Cards will only be covered for their specified condition.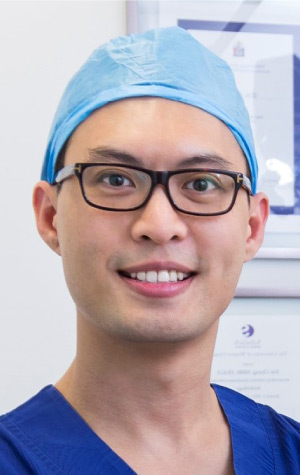 Associate Professor Chung is a urological surgeon specialising in andrology, microsurgical, and urological prosthetic surgery.