Premature ejaculation
Premature ejaculation is thought to be the most common sexual disorder affecting men. It is believed that younger men have a higher rate of premature ejaculation but premature ejaculation affects both young and older men. This condition may affect the level of sexual satisfaction of both men and/or their partners. Many men are reluctant to seek help and to discuss this issue with their family doctor out of embarrassment and uncertainty whether effective treatment options are available. It is important to exclude other causes that may contribute to premature ejaculation such as prostatitis, erectile dysfunction or endocrine disorder.
In many relationships, premature ejaculation causes few if any problems, but frequently, premature ejaculation leads to significant relation problems and patterns of sexual avoidance.
There are many treatment options available for premature ejaculation ranging from conservative sexual behaviour modification to oral therapies and even surgery as last resort.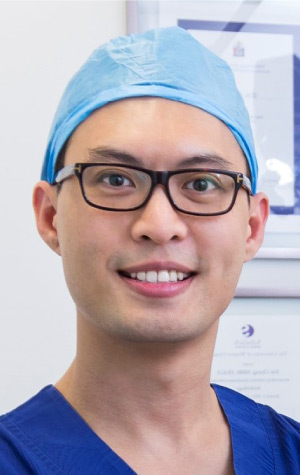 Associate Professor Chung is a urological surgeon specialising in andrology, microsurgical, and urological prosthetic surgery.