Peyronie's disease
Peyronie's disease is not an uncommon condition affecting men. It refers to a constellation of symptoms namely penile pain, length loss, curvature, fibrous plaque, and ultimately sexual dysfunction. The development of Peyronie's disease is thought to occur following trauma to the erect penis and less than a third of men report complete resolution of their symptoms. While Peyronie's disease is not a life-threatening condition, it can lead to significant impairment in sexual functioning and frustration between the patient and his partner.
If you complain of painful erection and deformity of your penis (penile curvature or penile length loss), you should seek further assistance because there are various treatment options available for Peyronie's disease. Sometimes you may be required to undergo further tests such as a penile Duplex study to evaluate the smooth muscle and underlying vascular supply of your penis.
Depending on the severity of Peyronie's disease, your urologist may recommend oral therapies, injectable agents to dissolve the penile plaque, or a penile prosthesis to treat significant erectile dysfunction.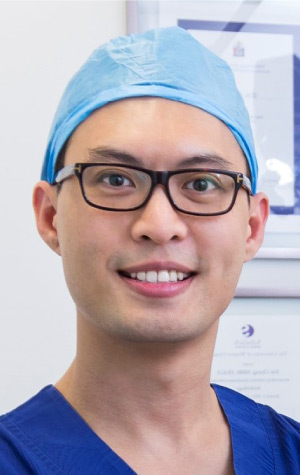 Associate Professor Chung is a urological surgeon specialising in andrology, microsurgical, and urological prosthetic surgery.