Disclaimer
Please remember that any medical information provided by AndroUrology, in the absence of a visit with a health care professional, must be considered as an educational service only. AndroUrology provides the information in good faith and makes no representation as to the completeness of the information or its suitability to your individual circumstances. The information sent through e-mail should not be relied upon as a medical consultation. This mechanism is not designed to replace a physician's independent decision about the appropriateness or risks of a procedure for a given patient. We will do our best to provide you with information that will help you make your own health care decisions.
Many external links have been provided on this site as a service and convenience to our patients and other visitors to our website. These external sites are created and maintained by other public and private organizations. We do not control or guarantee the accuracy, relevance, timeliness, or completeness of this outside information. AndroUrology makes no representations whatsoever regarding any other website you may access from this website.
To the fullest extent permitted by applicable law, AndroUrology and Professor Chung disclaim all representations and warranties, express or implied, including but not limited to implied warranties of merchantability and fitness for a particular purpose and non-infringement. In no event will AndroUrology and Professor Chung be liable to any party for direct, indirect, special or other consequential damages resulting either directly or indirectly from the use of this or any other website whatsoever, including but not limited to damages for product liability, personal injury or negligence resulting from use of goods or services supplied to you, or on behalf of you, through this website.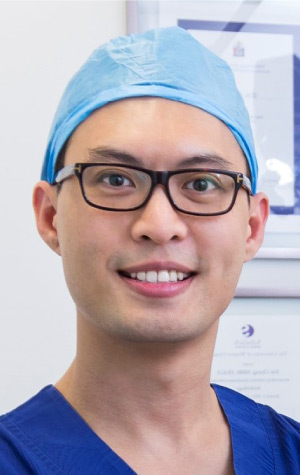 Associate Professor Chung is a urological surgeon specialising in andrology, microsurgical, and urological prosthetic surgery.